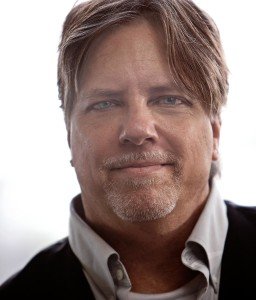 I spend a lot of time online. Whether it is developing online curriculum, web sites, or multimedia projects, most of my professional and personal creativity gets channeled into expression that finds itself distributed online. Isn't that the primary distribution channel of the future? I think so.
I believe the web is how we get most of our news, entertainment, and education. It is how we express our citizenship. It is how we will keep in touch with distant friends.
Why?
Because the web reaches more people, using more media. It is cheaper and more current than most other distribution methods. That is what prompted me to earn my M.Ed. in eLearning Technology and Design. I have a passion for producing creative projects that get distributed via the web. I also have a passion for teaching others how to do it. I am the Program Coordinator, and the main instructor, for the Multimedia Design Concentration at Nashville State Community College. I am also a consultant and content creator.
This site serves several purposes. It is my personal blog and a portal to my professional and personal projects. Some of this site is professional. Some is personal. Isn't life a mixture of the professional and personal?
I welcome comments and open dialog on the topics I talk about. If you have a question about online learning, web design, multimedia, or whatever… send me an email. I'll answer your question in an article.
Contact
Dale R. Rogers, M.Ed.
Program Coordinator & Assistant Professor, Multimedia Design
Fmr. Co-PI, makingLearningReal.org (an NSF funded project)
Nashville State Community College  
http://www.dalerogers.me
http://www.makingLearningReal.org
http://www.linkedin.com/in/dalerrogers
email:
Contact form